More Time Teaching,
Less Time Grading
MathGrader is a digital assistant helping teachers grade homework automatically. Grade assignments in 3 clicks. Scan, Grade, Done!
Take a photo or scan submitted homework.
Add comments and
adjust as needed.
Print or export to your gradebook.
The most powerful AI assistant for K-12 math
MathGrader supports multiple question formats (such as equation, graphing, and word problems), as well as fixed-template assignments (bubble sheets).
Partial Credit? No Problem.
Apply detailed rubric and roll out to all students with just one click. Automatically apply rubric changes to all graded work.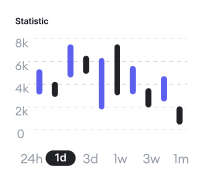 Why teachers love MathGrader
"I once had an exam that probably would have taken 2 hours to grade by hand, but with MathGrader, it only took me 10 minutes."
"The statistics really help me understand how my students are doing and what I can teach differently. Also, I LOVE not having to shuffle papers."
"MathGrader enables me to grade all assignments in 5 minutes. Students love to get immediate feedback that helps them understand how they're doing."
One simple subscription gives you access to all our tools, plus so much more
What's included:
10 GB storage

100 student accounts

3,000 scans

Custom rubrics

Digital Annotation
Get Started
What's included:
Unlimited dedicated storage

Unlimited scans

Shared school digital library

LMS & LTI integrations

Dedicated Technical Specialist
Contact Us
Frequently Asked Questions
Frequently Asked Questions


Simplify grading,
Get more done.
Built by teachers, for teachers. See how MathGrader can help you manage all of your homework in one place, and easily save 93% time spent on grading.